In the Kirovohrad region, two poachers were caught, whose fishing worth UAH 2,017,016 with brass nets in the restricted zone of the Kremenchuk HPP, on the Kamian reservoir of the Dnipro River.
The total weight of the catch from 1,204 individuals was 247 kilograms, the State Inspectorate of the Dnipro District reports on Facebook.
Violations were discovered by eco-inspectors during joint activities with representatives of the police of the city of Svitlovodsk on the protection of objects of plant and animal life.
Police officers seized illegally caught fish, a duralumin boat and 11 nets with a total length of 1,100 meters. The message noted that nets are prohibited fishing gear.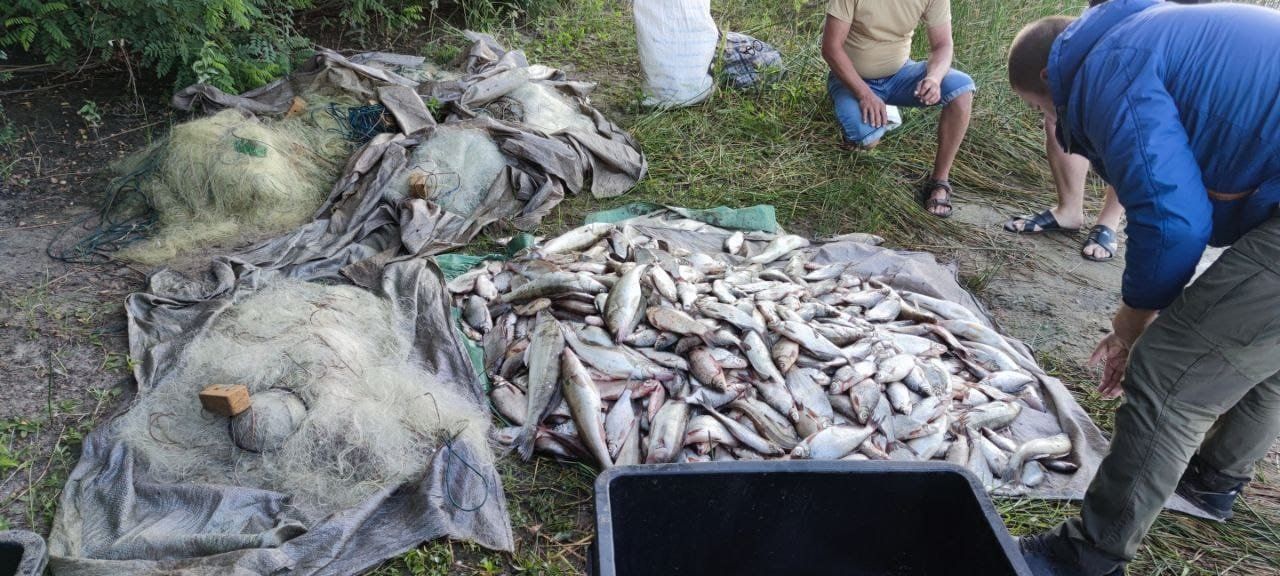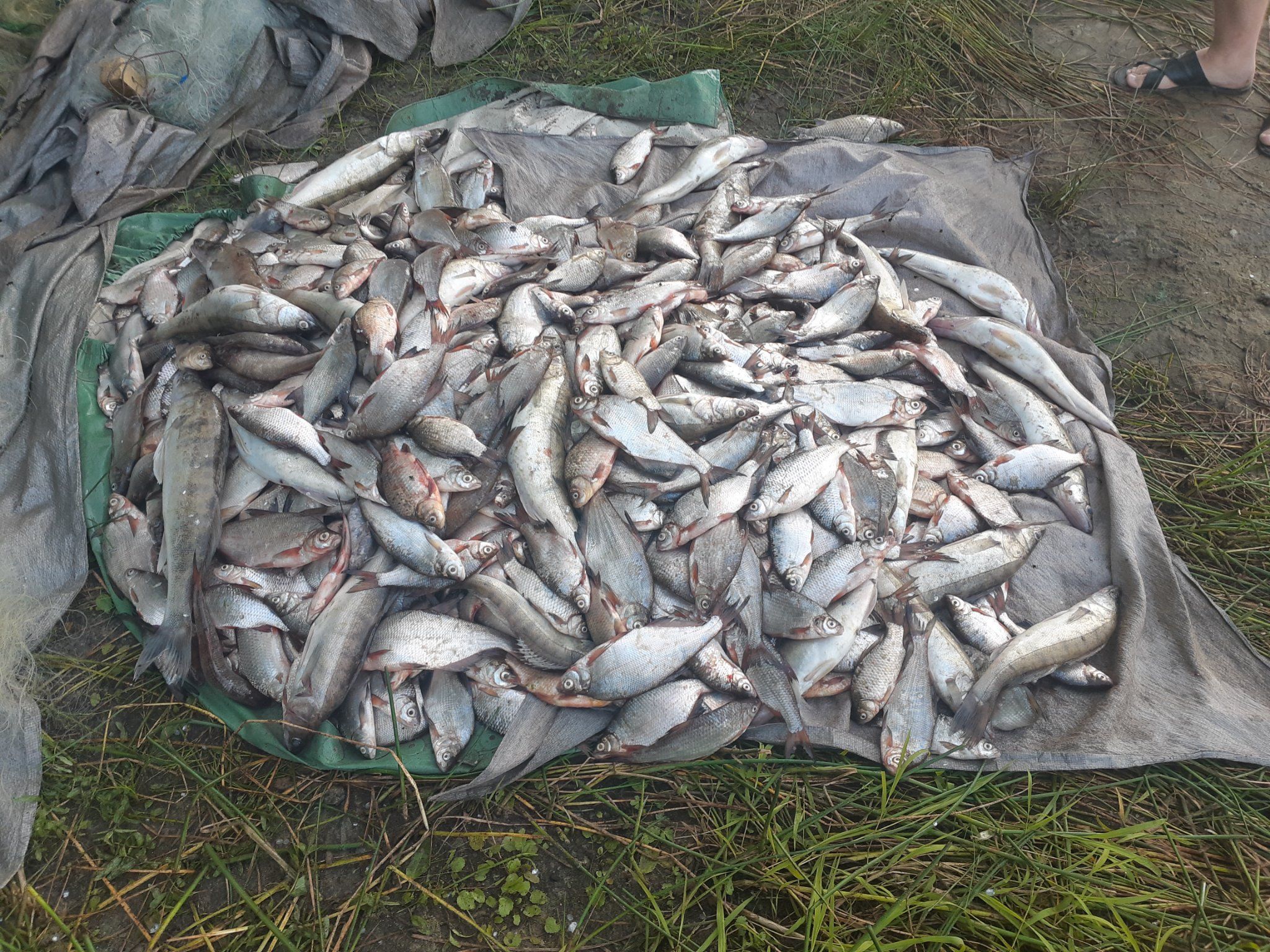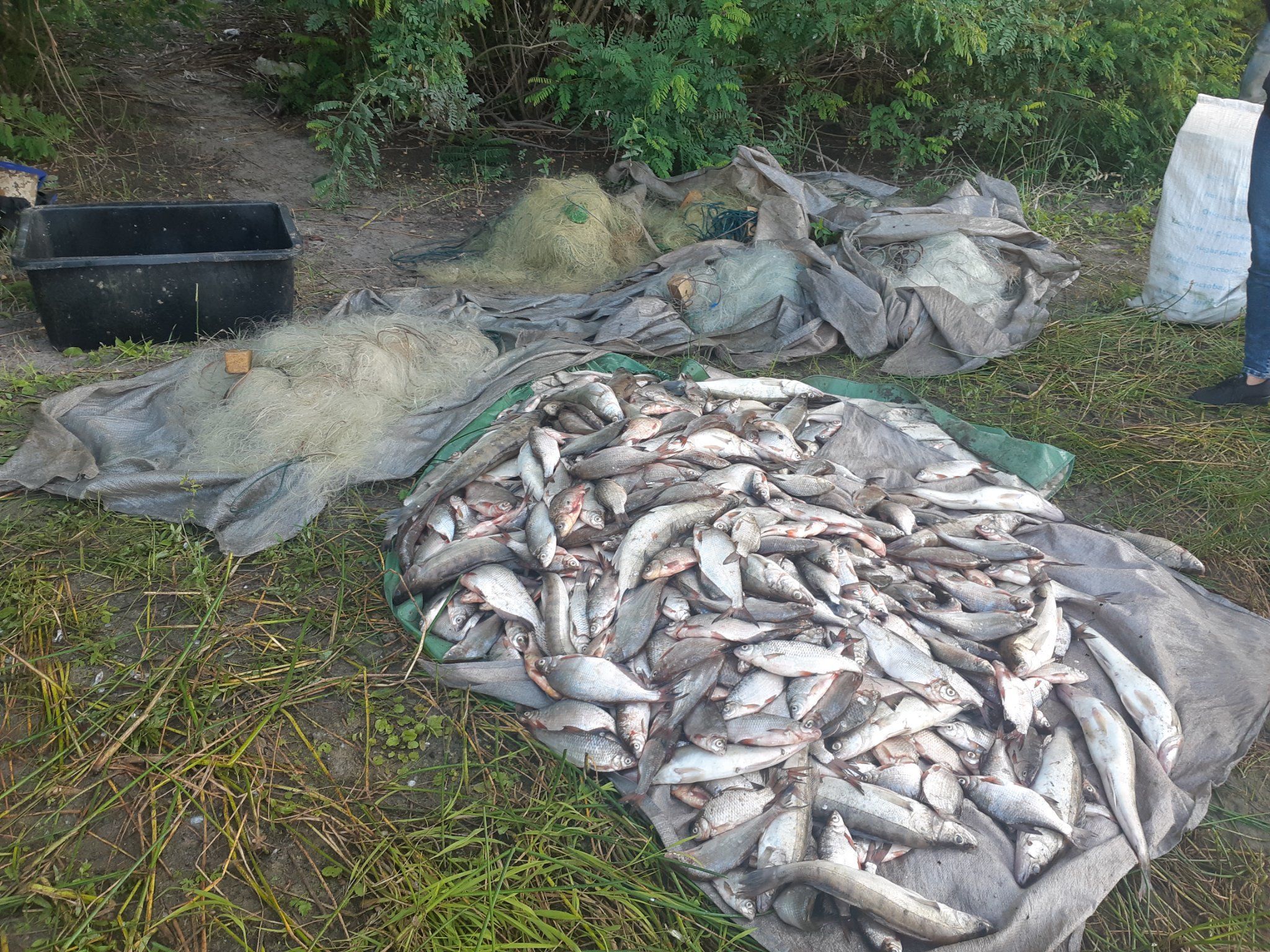 Materials with signs of a criminal offense under Art. 249 KKU were handed over to law enforcement agencies.
The sanction of Article 249 (Illegal occupation of fish, game or other aquatic extractive industry) of the Criminal Code of Ukraine provides for a fine of one thousand to three thousand non-taxable minimum incomes of citizens or restriction of freedom for a period of up to three years.
Earlier, EcoPolitic wrote,that in the Rivne and Zhytomyr regions during the three months of the spawning ban – from April 11 to July 10, 2022 – poachers caused losses in the total amount more than 250 thousand hryvnias.
As EcoPolitic previously reported, in the Vinnytsia, Poltava, Dnipropetrovsk, Mykolaiv and Chernihiv regions, top poachers caused a total amount of damage in one week more than 1.3 million UAH.