Near Lviv on at the Hrybovytsia landfill, reclamation turns the landfill into environmentally friendly facility.
In areas that are already covered with a layer of soil and insulating coating, the devices show no methane emissions, according to a senior expert of the Ministry of Environment's reform support team Oleh Savitsky on Facebook.
And in areas where there is no coverage - you can still record emissions of methane, which is a powerful greenhouse gas.
Savitsky explained that methane will still be released for years, but will now be collected using a special pipe system to generate electricity.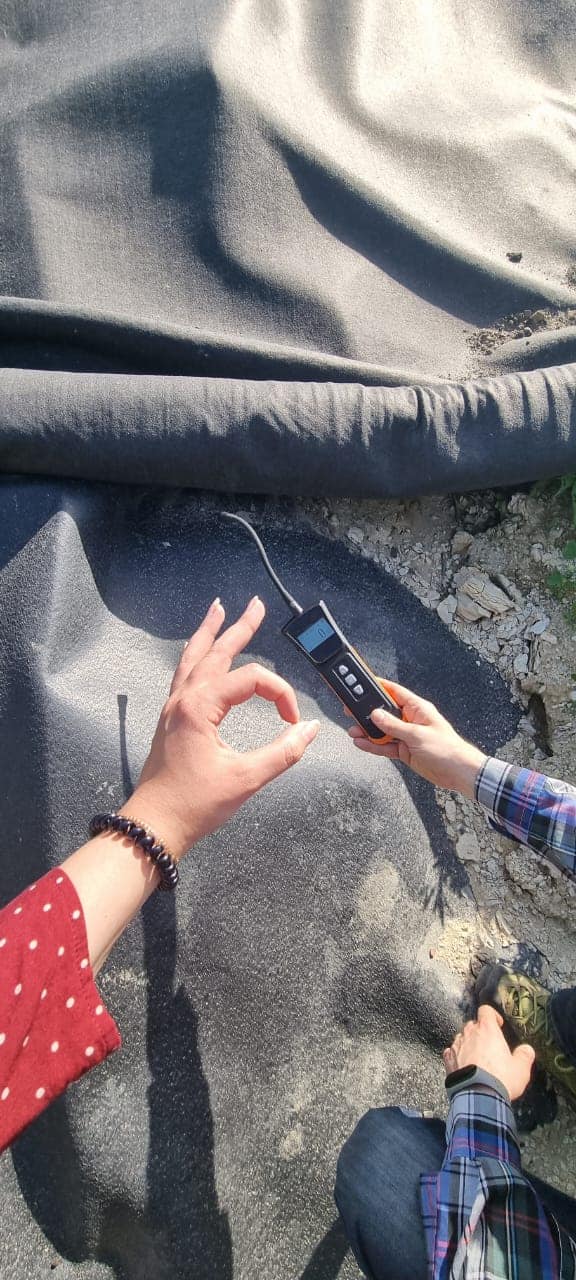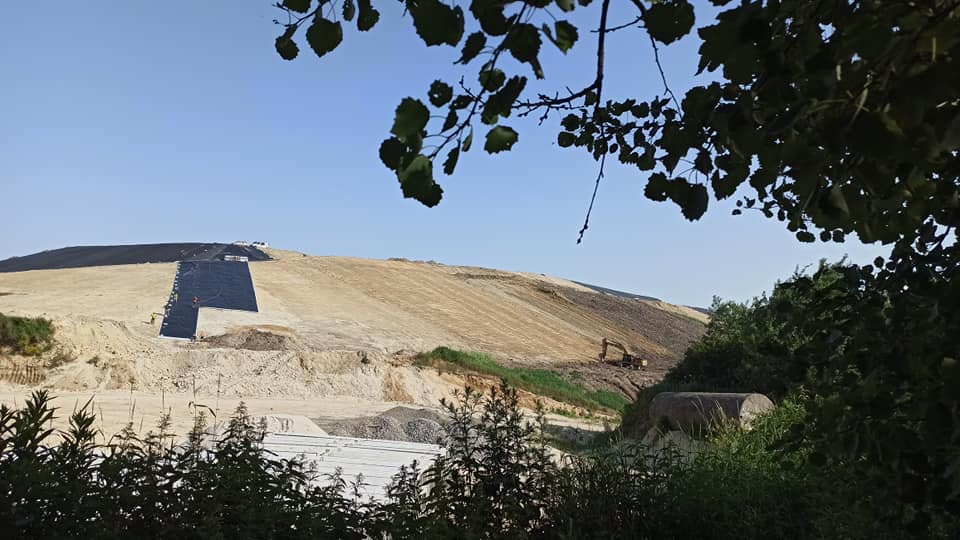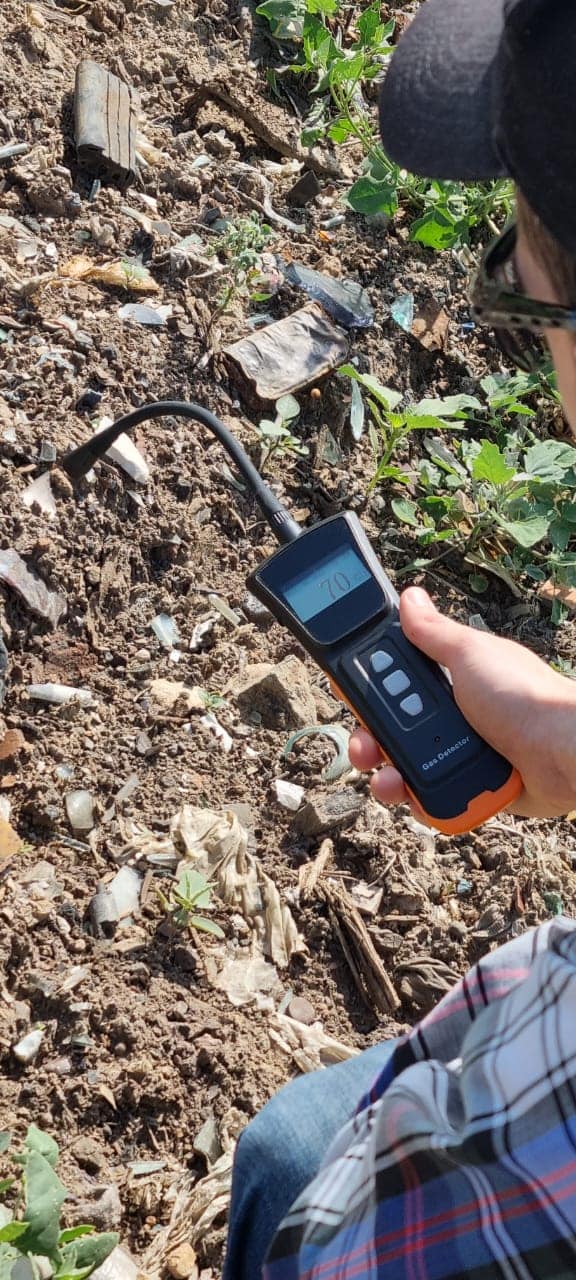 "There are hundreds of such landfills in Ukraine and all of them need reclamation. If we really want to become part of the EU, we must implement responsible and comprehensive waste management"- Savitsky wrote.
He also added that waste management facilities must comply with environmental safety requirements, but first of all we must stop creating new mountains of garbage.
"That is why, in order not to repeat man-made disasters and for success stories to be the rule, not the suffering exception, it is necessary that Bill 2207-1-d be passed and waste management reform finally begin to be implemented systematically," he said.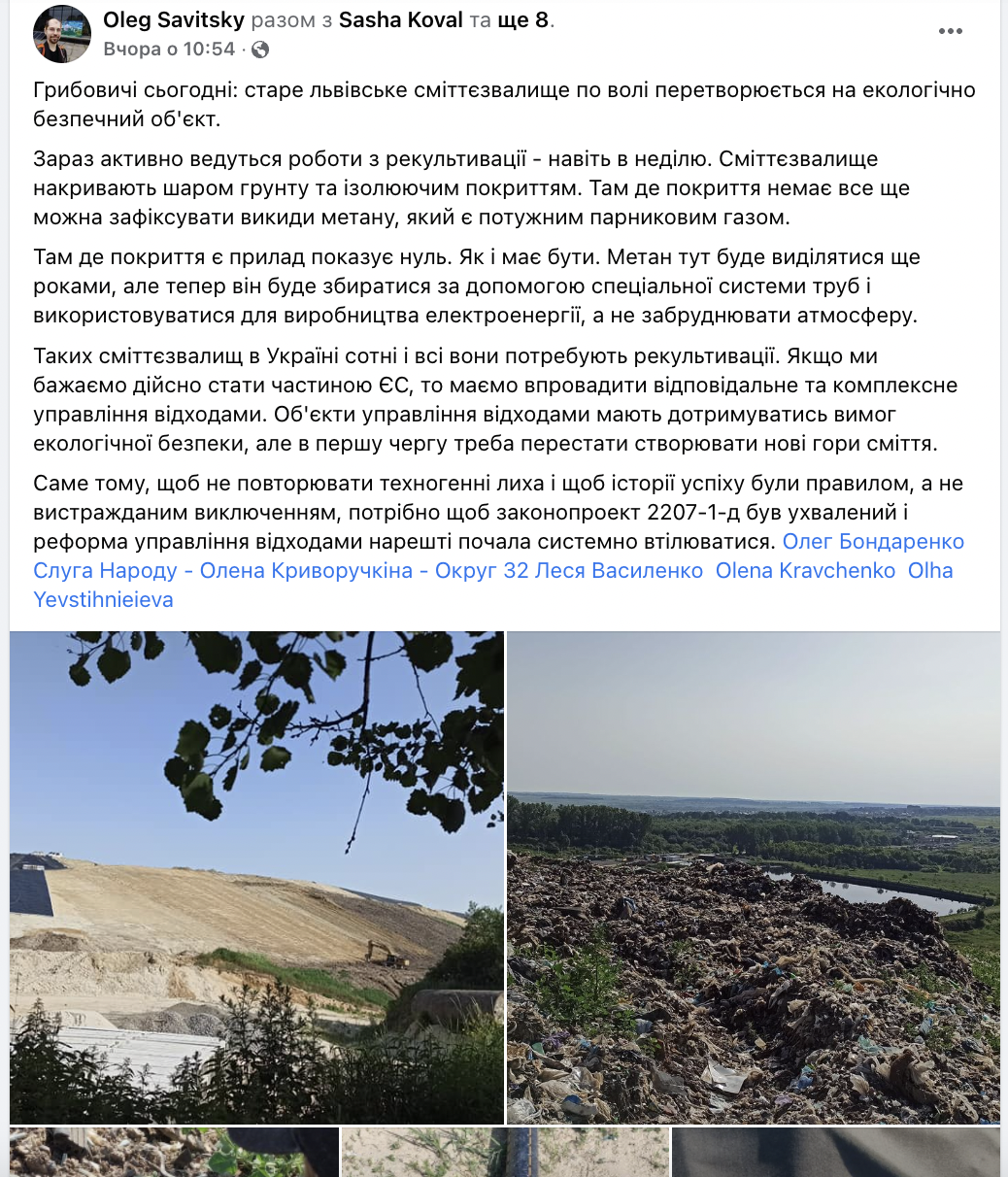 We will remind, that the Government adopted the Law "On Waste Management".
As EcoPolitics reported earlier, Hrybovytsia landfill will be reconstructed on the park.