In Ukraine, an online map of radiation background monitoring in the Chernobyl Exclusion Zone and other parts of the country was created as part of the bGeigies for Ukraine project.
Monitoring is carried out using mobile radiation background measuring devices with a GPS sensor and Safecast bGeigie Nano logging function, SaveDnipro reported on Facebook.
SaveDnipro, SAFECAST, the Czech National Institute for Radiation Protection (SÜRO) and the Chernobyl Radiation and Environmental Biosphere Reserve contributed to the creation of the map.
It was noted in the material that there is still not enough data on the radiation status in public access. In May 2022, the radiation background monitoring stations directly at the Chernobyl NPP became operational, but there is still no widely available information about what is happening around.
Safecast bGeigie Nano can be installed on the outside of a car window, on a bicycle, train, plane and other modes of transport or simply put in a backpack while walking. It takes measurements every 5 seconds, recording coordinates and time as well.
Such devices were transferred to Ukraine by SÜRO, and the employees of the Chernobyl reserve began measurements in the exclusion zone.
The map is available for link.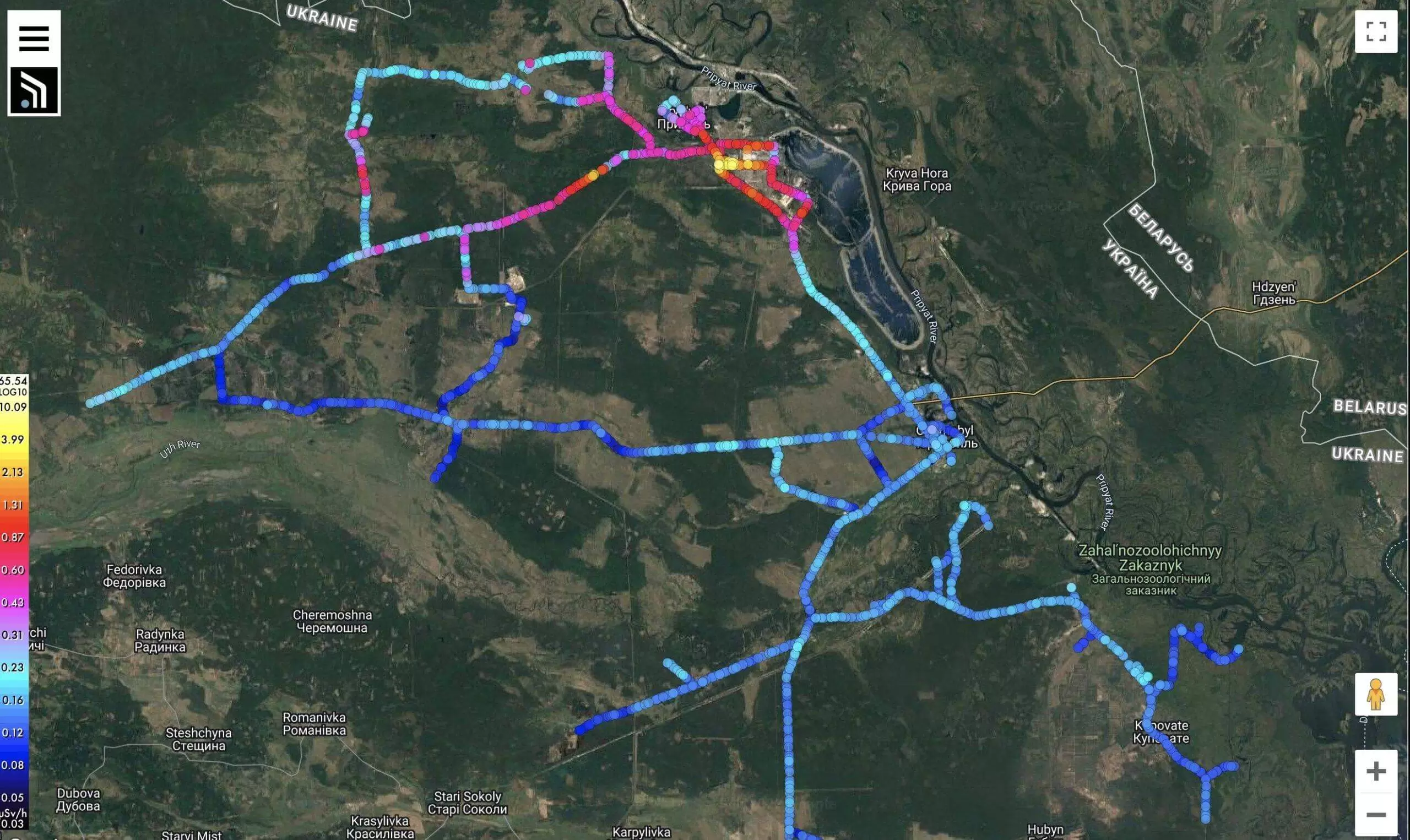 The article noted that independent and verified data on the state of the environment, in particular the radiation background, is an element of public safety in a country where the war continues. With access to such information, the local population can independently take care of their own safety or respond to radiation challenges.
Earlier, EcoPolitic wrote, that the Chernobyl reserve received a State certification of a scientific institution II degree.
As EcoPolitic previously reported, Chernobyl may become an exclusion zone world scientific center from the study of the peaceful atom.