In the Uzhan National Nature Park in Zakarpattia, the park employees mowed down a red book late bloomer in a tract.
The scientists who participated in the mowing are suspected of incompetence, writes "Uzhan National Natural Park" on Facebook.
It was noted in the material that the Red Book late-flowering autumn flower grew in the botanical reserve in the "Pasiky" tract, which is under special protection.
It was mowed without observing the limit and permission for haying. Also, a forest ticket, which is mandatory for secondary use, was not issued. In addition, in the case of the presence of red book species in the grass, the mowing period must be agreed with the local State Administration.
Late-flowering seeds ripen in May-July, due to which the plant lost the opportunity for seed reproduction. High temperatures in the absence of a natural microclimate can also damage the bulbs, because the plant cover protected the soil from excessive heating.
"In previous years, for experimental purposes, grass was mowed in the "Pasiky" tract, but this event took place under the strict supervision of scientists, who, after research, set the terms of mowing, which is extremely important," the report said.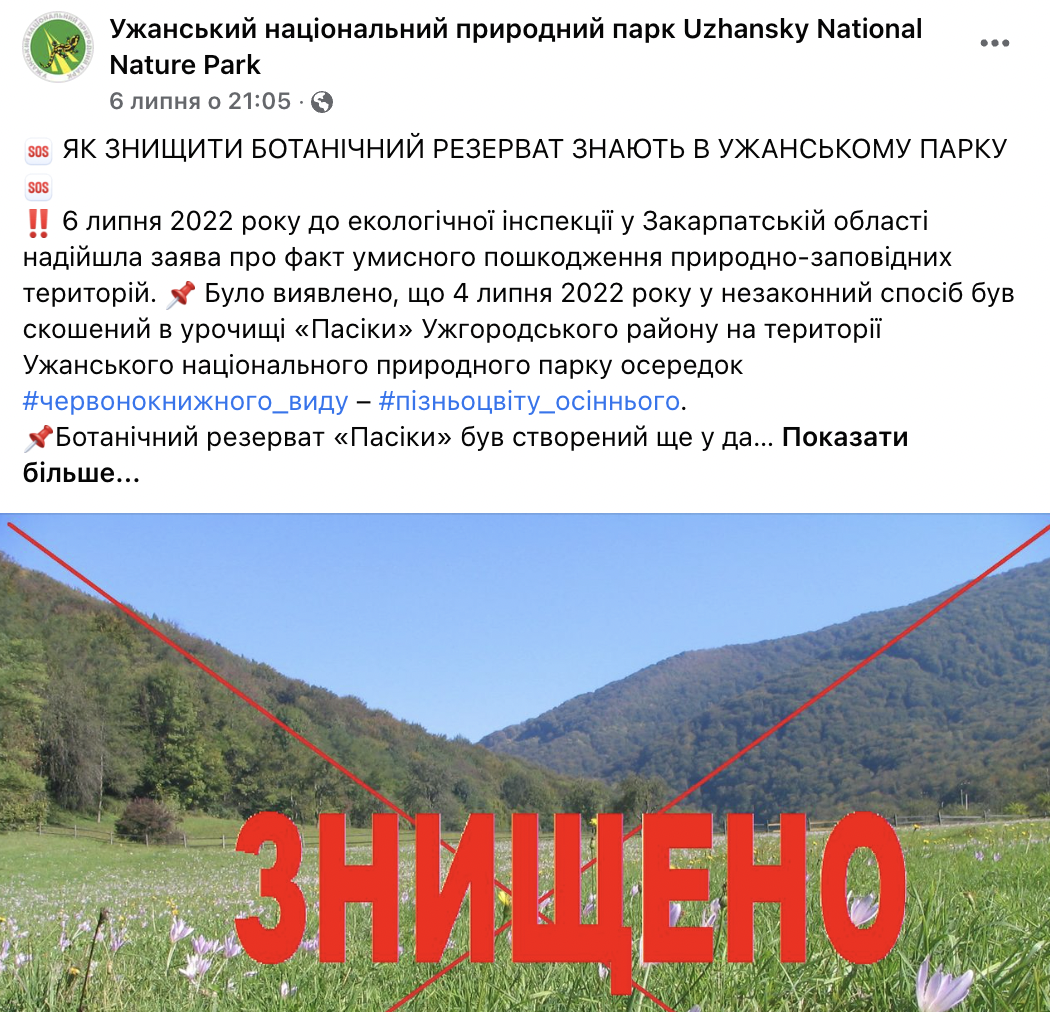 We will remind in Lviv, developers want to destroy a unique reserve.
As EcoPolitic previously reported, in the Kherson region, long forest fires can turn the fields into sand.