In Kyiv the famous chef Yevhen Klopotenko joined the "City of Living Walls" eco-initiative for vertical gardening.
He plans to plant Vichy grape sprouts near his restaurant, reports Oleksandr Vozny, head of the Department of Ecology and Natural Resources of the Kyiv City State Administration (KCSA), on Facebook.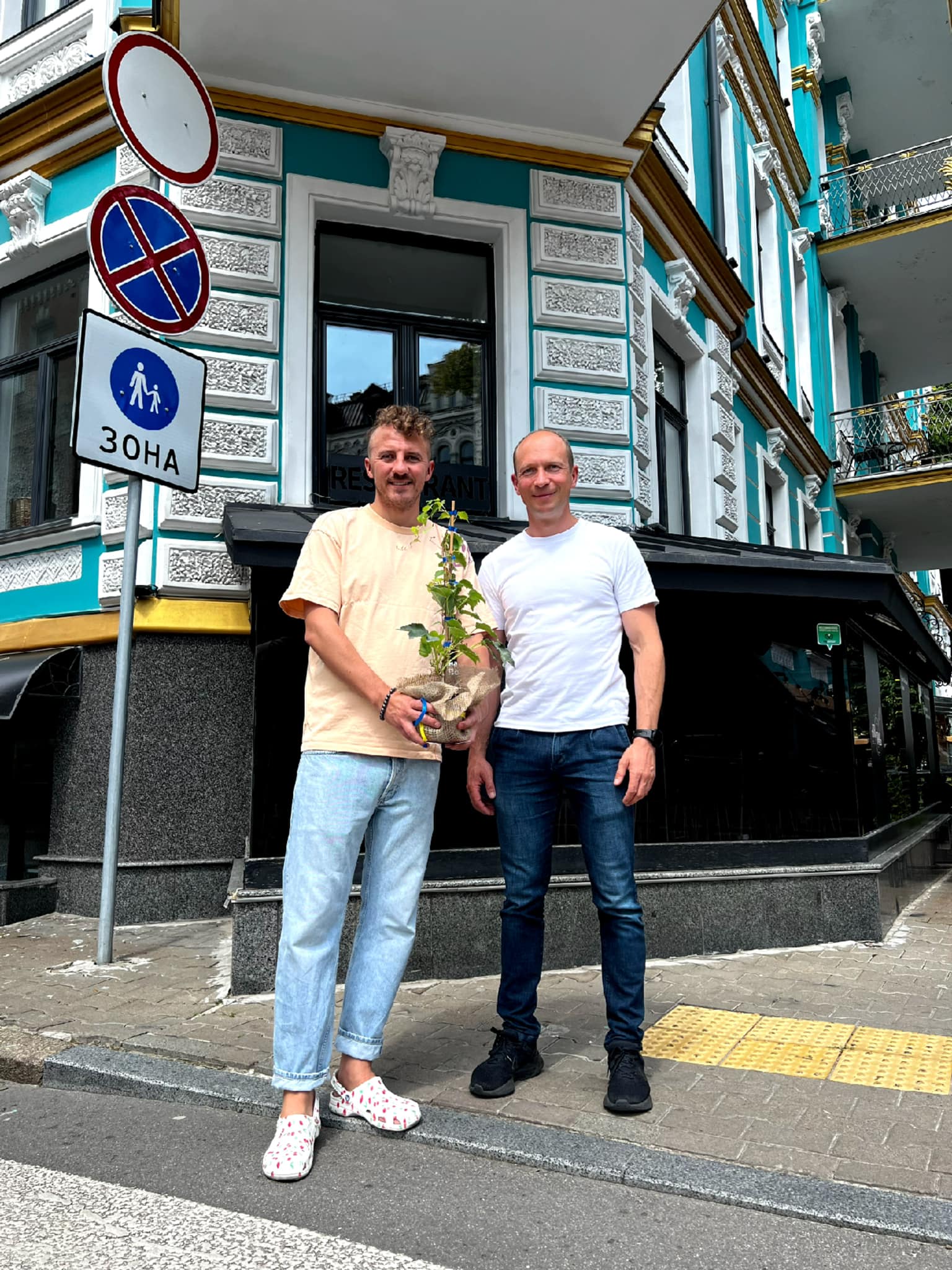 IN KCSA noted that vertical gardening is a very common practice of increasing the area of ​​green spaces in the world. After all, it:
contributes to the improvement of air quality by absorbing pollutants;

green walls create a cooling effect both outside and inside the room.
Also, vertical landscaping helps absorb rainwater and relieve sewage.
In Kiev plan to pay special attention to the vertical approach in future greening measures, in particular to the use of Vichy grapes.
Residents of Kyiv were urged to join the eco-initiative "City of Living Walls" and plant vetches under their houses and offices in order to make Kyiv even greener.
Earlier, EcoPolitic wrote, that in Kyiv, the eco-initiative "City of Living Walls" is gaining momentum, within the framework of which vertical greening is taking place with the help of Vichy grapes. TV presenter Dmytro Komarov joined to the initiative.
As EcoPolitic previously reported, The Kyiv City Council supported the decision to create a landscape reserve on both slopes of Protasovoy Yar, for which public figure Roman Ratushny fought.