The non-governmental organization for the protection of animal rights URSA together with the foundation of Ksenia Bereznaya, the foundation "12 Sentinels" and the media Online.UA, with the support of the national operator of outdoor advertising "Prime Group", started the implementation of an educational campaign in support of animal rights. The project aims to inform the general public about the existence of a law in Ukraine that protects the rights of animals.
Every month, lawyers of the non-governmental organization for the protection of animal rights URSA process an average of 20-25 appeals from citizens who have witnessed the cruel treatment of four-legged animals. Unfortunately, the level of aggression towards animals increased significantly during the war. This needs to be changed.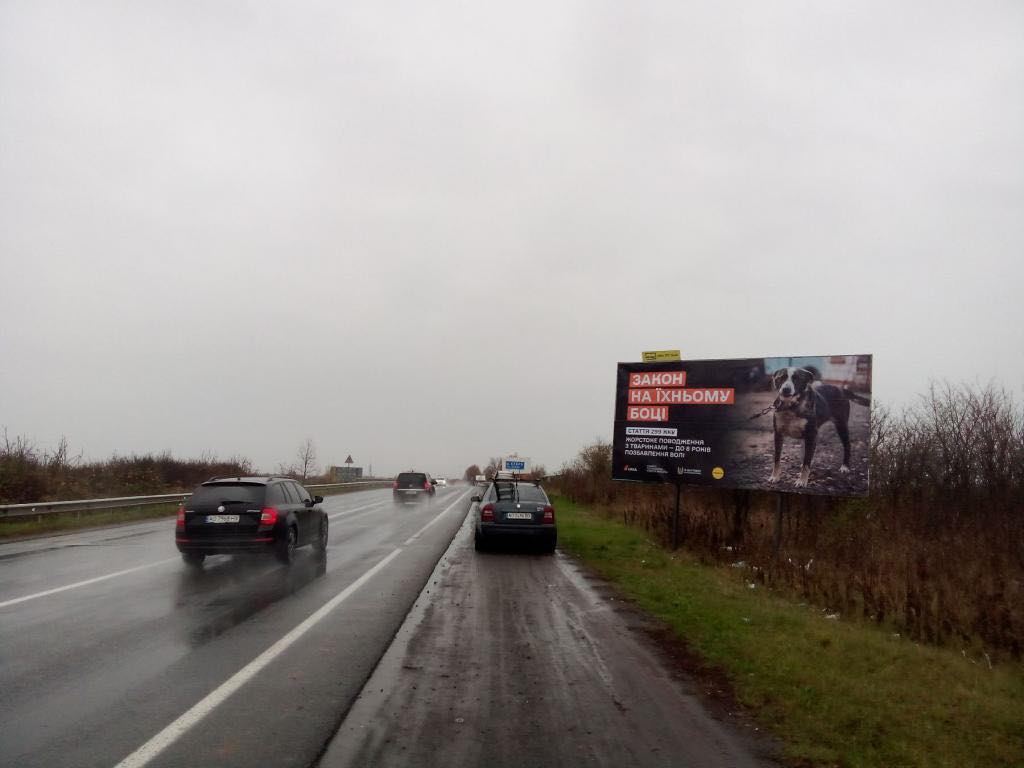 The first stage of the campaign has an exclusively educational mission – to tell society that abuse of animals in Ukraine is subject to administrative and criminal liability. This applies even to keeping dogs on short chains, as it is also classified as animal cruelty.
The implementation of the "Law on their side" social campaign began in Transcarpathia, but in the future, animal rights activists plan to establish similar boards in other regions of Ukraine.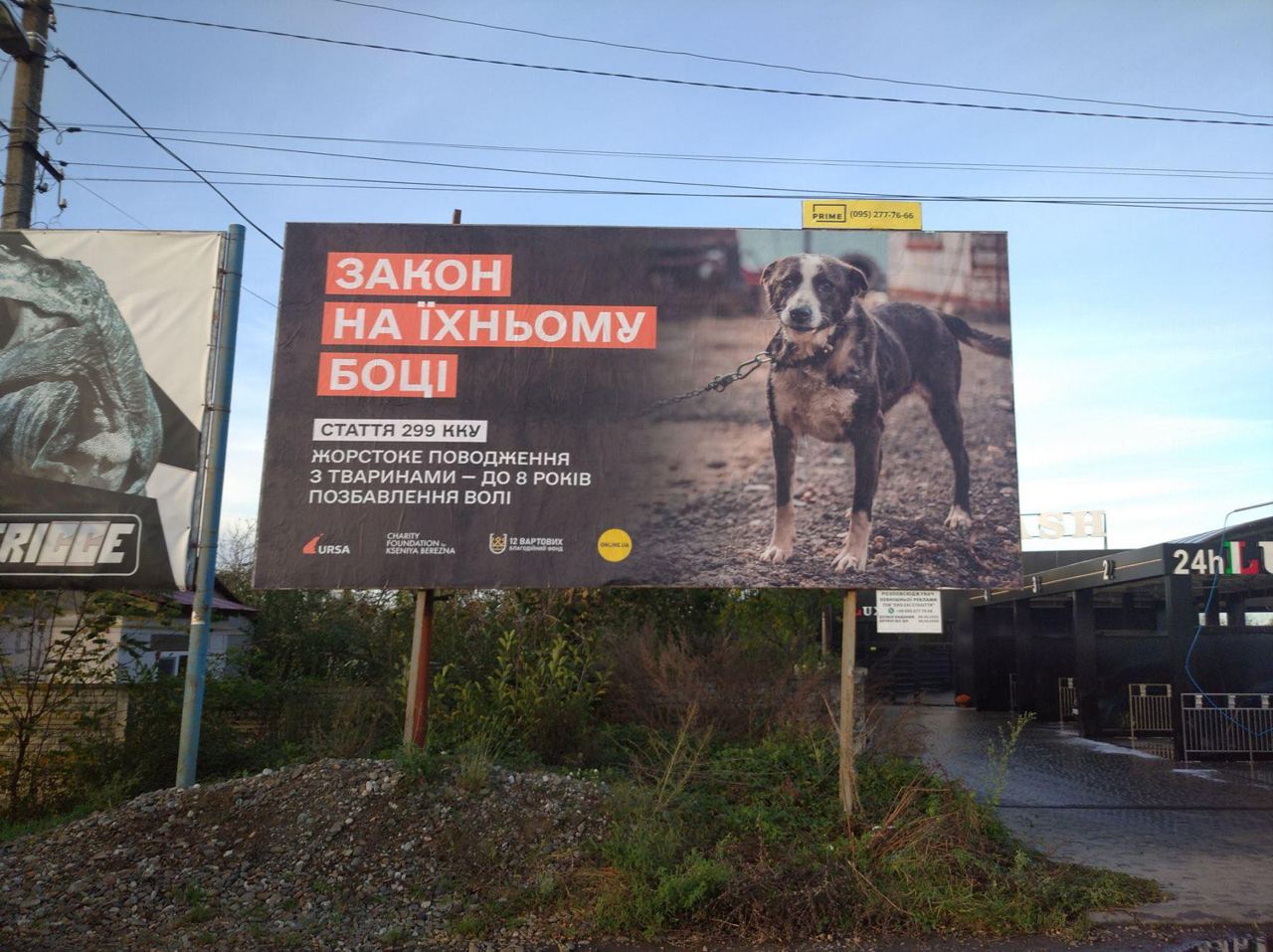 Very often crimes against animals are committed by people who do not even know that it is punishable by the law of Ukraine.
Therefore, we call on representatives of territorial communities from all over Ukraine to dialogue. For questions about the implementation of the "Law is on their side" campaign, contact the URSA pages in social networks.
After all, education is the first step on the way to a humane Ukraine.