In Kyiv, animal rights activists accused a volunteer, who was the contact person for accepting cargo at the warehouse, of stealing a consignment of 7,115 kg of humanitarian animal feed.
The cargo was provided by the British international company Worl Courier UK in partnership with MWI Animal Health, reports public organization Yapomoga on Facebook.
From the first days of the full-scale invasion Yapomoga organized assistance to people and animals, including animal shelters and homeless animals. They received food, medicine and transport from international partners.
"We have been helped by many volunteers, as it is a responsible and time-consuming and time-consuming task to process applications, distribute and send such a large amount of humanitarian aid," the statement reported.
However, one of the volunteers did not hand over the received cargo to the animal rights activists.
In Yapomoga traced the route of the cargo and received documentary confirmation that it had arrived in Kyiv, and the contact person had received it.
Animal rights activists also noted that the answer to the question "where is the food?" already is looking by militiamen.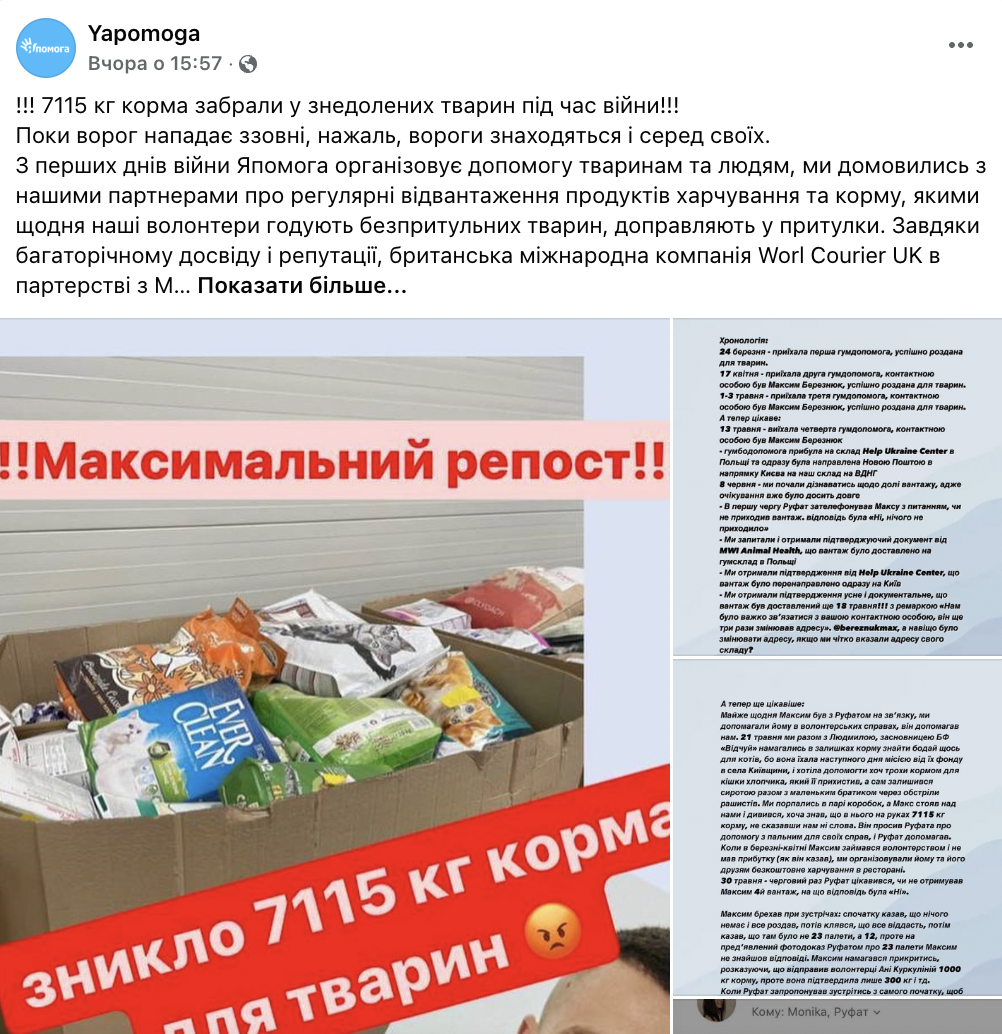 We will remind, the project which feeds homeless animals, for a year processed almost 20 thousand tons of plastic.
As EcoPolitic reported earlier, developers have created in Ukraine site for help zoo and ecoparks.