In Zaporizhia, a fire in a shopping and entertainment center caused by a rocket attack damaged the environment, including air, by 192.9 thousand hryvnias.
The technical floor of the building burned out on a total area of ​​800 m2, according to the State Ecological Inspectorate of Ukraine on Facebook.
This amount of damage caused to the environment was calculated by environmental inspectors of the Southern District (Zaporizhzhya and Kherson regions). They continue to inspect areas damaged by Russian aggression.
The calculation of damage is carried out in accordance with the Methodology for calculating fugitive emissions of pollutants and mixtures of such substances into the atmosphere due to emergencies and / or armed aggression and hostilities during martial law, approved by the Ministry of Environment from 13.04.2022 № 175.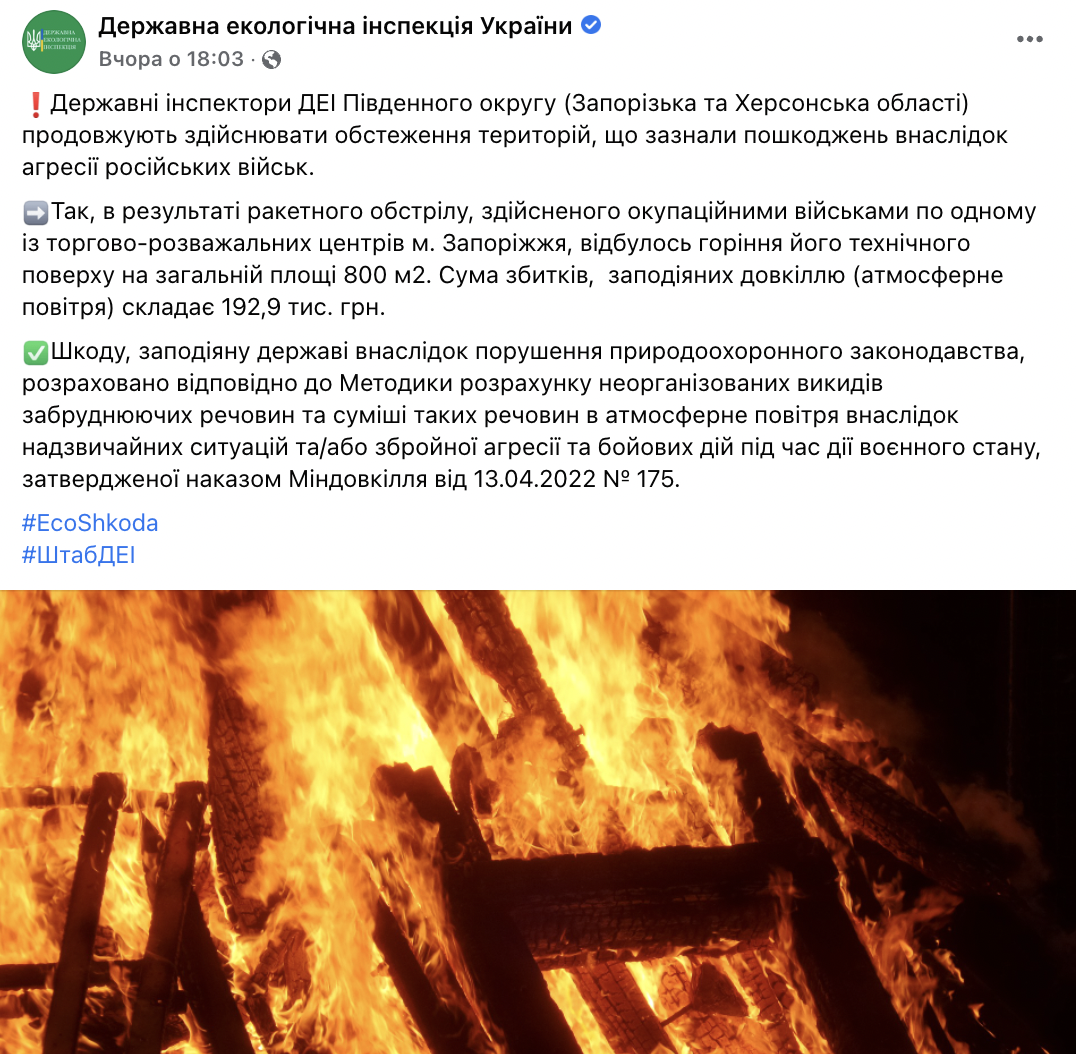 We will remind, in Chernihiv region, air bombardments and rocket attacks on Russian troops in March damaged more than 400 hectares of forest, which caused more than 3.4 billion hryvnias of damage to the environment.
As EcoPolitics reported earlier, named damage from shelling Russian troops of two agricultural enterprises of Ukraine.