In the Zhytomyr region near the village of Ocheretyanka, black loggers "stole" 137 trees, causing damage amounting to 1,717,525 hryvnias.
Violations were revealed by environmental inspectors of Polissya district during raids, reports State Ecological Inspectorate of Ukraine Online in Telegram.
" Forestry continues to be stolen in Zhytomyr Region, this time the amount of losses is over 1.7 million hryvnias, "the SEI said.
They found the fact of illegal felling of 135 trees of alder, 1 ash and 1 aspen.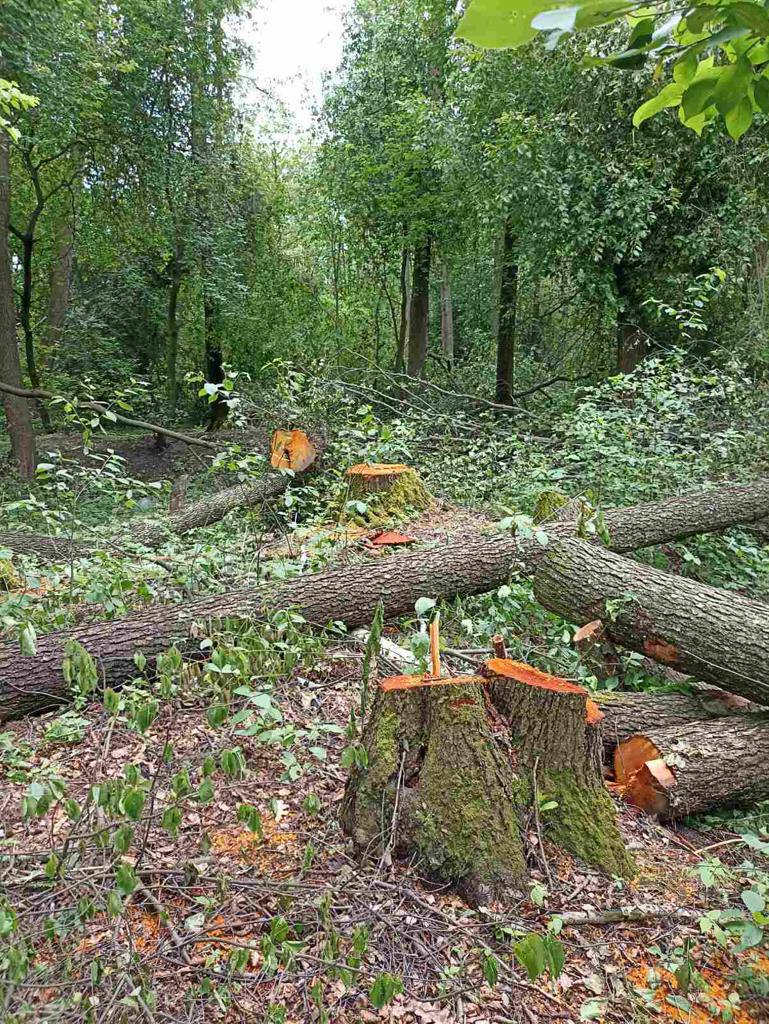 The report also noted that the materials on this fact were handed over to the Zhytomyr Regional Prosecutor's Office and the Main Directorate of the National Police in the Zhytomyr Region for response measures.
We will remind, in Zhytomyr region is illegal cut down trees in birch forest belts. The illegal logging was discovered thanks to eyewitnesses who contacted the agency.
As EcoPolitics reported earlier, in Ukraine poachers and black loggers caused millions of hryvnias a week. Environmental inspectors drew up 174 reports on administrative offenses.