The founder of the project "Ukraine without garbage" Yevgenia Aratovskaya accused the developers of the bill on waste №2207-1-d because of incompetence, because of which Tatyana Tevkun, project manager of the waste management reform of the reform support team at the Ministry of Natural Resources, threatens her with a lawsuit.
On her Facebook page, she was outraged by the statement Tevkun about the naturalness of the risks of ineffective decisions. As a result, a scandal arose on the network.
Aratovskaya noted that the experts who developed the law themselves do not know whether it will work.
"European donors wasted their money on the ignorant," she wrote.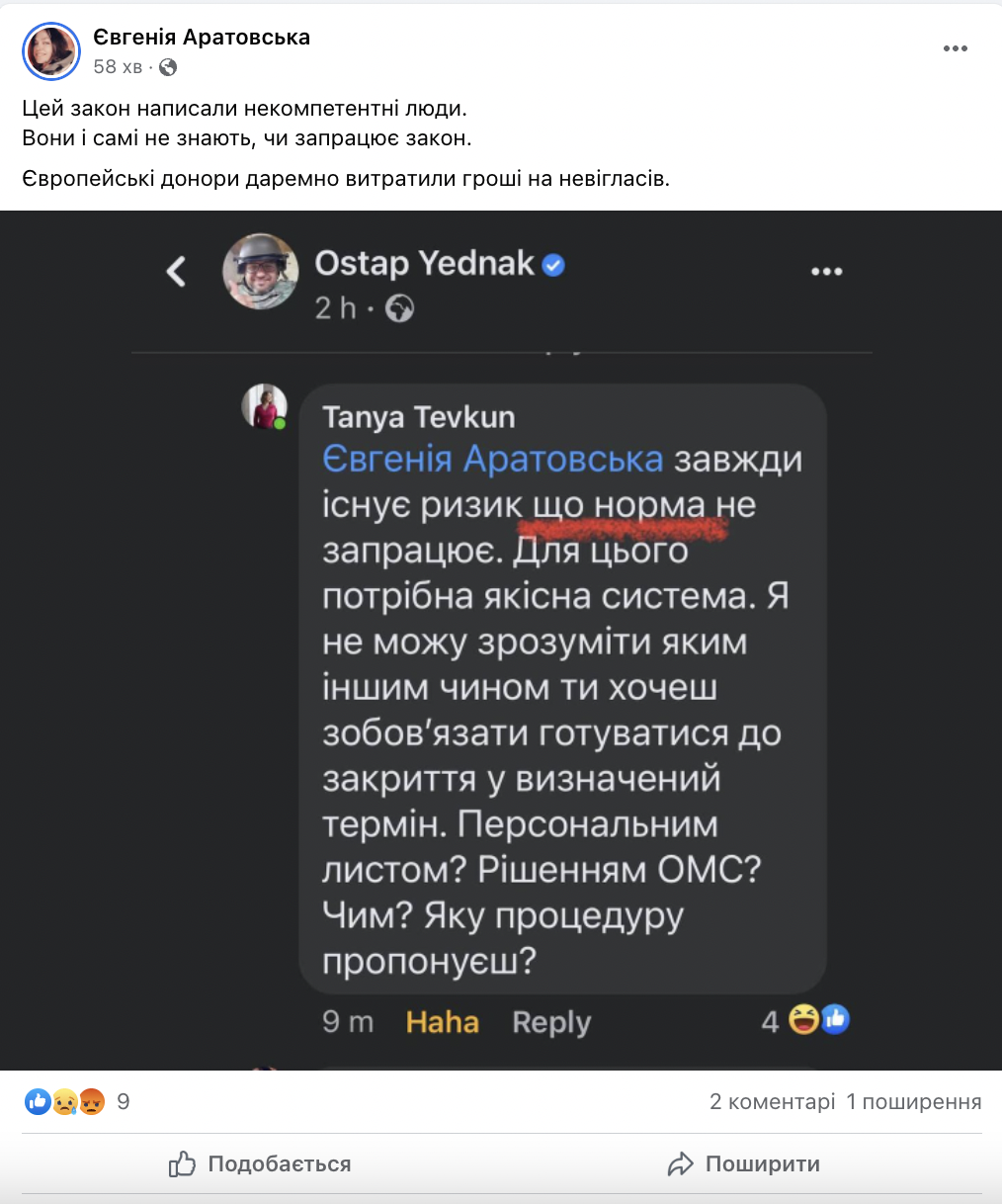 In discussion Facebook posts Aratovskaya was supported by deputy Oksana Mayboroda, who is engaged in landscaping the city of Rivne.
"I agree that the lady receives funds in vain, I have not seen such a level of comments for a long time," Mayboroda wrote.
In the discussion, Tevkun noted that she intends to go to court to protect her honor and dignity.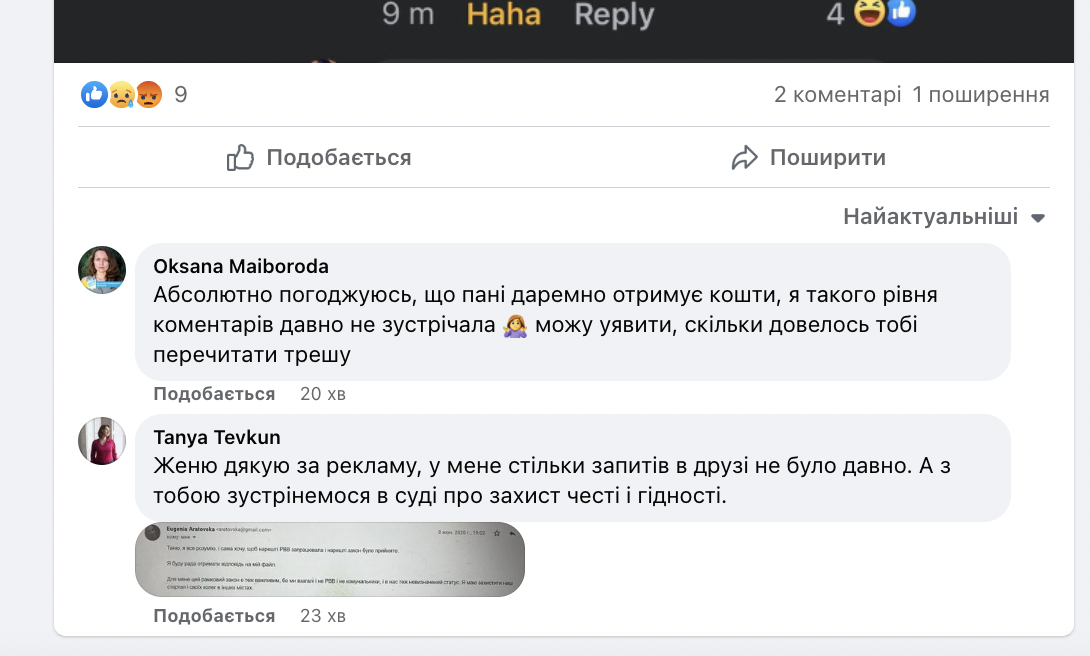 Recall waste law of the Ministry of Natural Resources was criticized for inconsistency combustion standards.
As EcoPolicy reported earlier, Deputy Chairman of the Government Ecocommittee Alexander Marikovsky criticized alternative version of the bill on waste No. 2207-1-d and accused people's deputies of supporting ineffective reforms. As a result, a scandal arose on the network.